"One year ago, when you were talking about France and tech with people, they were saying: 'Oh my God, poor guy'. Now, when you talk with Germans or people who come from the UK or some Americans, they are saying, 'You are so lucky, you are an entrepreneur in France," Xavier Niel, the French billionaire who founded Station F, told Bloomberg.
The "City of Light" could be your city of opportunity. So here is an overview of the startups, institutions, and people the comprise Paris's startup ecosystem.
The city's top startup hubs

Station F – Launched in 2017, Station F offers the world's largest startup campus is situated on the banks of the Seine. Backed by Xavier Niel and run by Roxanne Varza, this startup superhub offers entrepreneurs and startups access to a variety of incubators and programs, top-notch events, and coworking space. In addition, the space offers a makerspace, restaurant, kitchens, a café, and a bar. Amazon, Facebook and Microsoft have already set up shop inside, so why not you too?
Anticafe – Europe's largest coworking café is now at La Défense. Students, entrepreneurs and collaborators are offered entry to the café/working space for only €5 per hour, with sweets and coffee/tea included, in addition to high-speed Wi-Fi, printers, and video projector for workers. A library with books and board games are accessible for those who'd like to relax, plus a lunch menu.
Kwerk – At the heart of Kwerk lies the well-being of the person. Not only that the place is designed to provide top-notch infrastructure, working conditions, positive atmosphere, it also includes membership to Kwerkwell, the well-being studio, where a personal trainer is at your disposal, along with a fitness and yoga studio. Also on their menu: Kwerk BFM Business Factory, a 9 months program dedicated to lead Kwerk members to success.
Numa – NUMA offers coworking space, community events, startup acceleration, and innovation programs for corporates. For example, Nike, Allianz and the Municipality of Paris have taken part in their programs, which focus on 6 main areas: design thinking / UX, management, intrapreneurship, marketing and sales. With over 350 mentors, 400 events per year and 1500m² dedicated to innovation, NUMA is Paris's innovation hub.
Deskopolitan – Situated in a beautiful industrial building and spread across four floors and 4,430 sq ft, Deskopolitan offers startups and small businesses a creative and flexible workspace in central Paris. An additional plus is the cafe, artist studio, health & beauty suites, phone booths, personal lockers, an external courtyard and pockets of greenery inside. The best thing: The café by Beans on Fire.
Some of the city's most promising startups
Alan – Founded in 2016, Alan is a digital health insurance platform, offering transparent pricing and policies to make healthcare more accessible. Experiencing exceptional growth since then, they have launched a second offering, Alan Blue, and raised a Series B round of funding of $45 million in February 2019.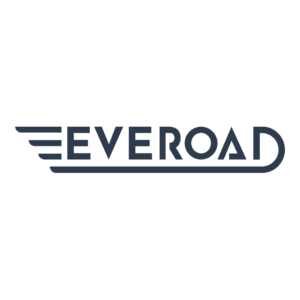 Everoad – Referred to as 'Uber' of European trucking, Everoad offers a marketplace for shippers and carriers, facilitating the booking process, with a pricing algorithm ensuring shippers pay a fair price. Since its establishment in 2016, Everoad is considerably improving shippers and carriers daily activities and is advancing freight transport across the European continent. With €17.5 million in funding, they are on the right path for achieving that.
Kayrros – Kayrros is an advanced data analytics company that helps global energy market players make informed trading, investment, and operational decisions. Using satellite imagery, natural language processing, Internet of Things, and machine learning, combined with in-house energy expertise, they make it easier to predict oil and gas consumption, production, transport and storage.
Meero – The AI-powered image and video production startup Meero has developed a revolutionary professional photography solution. With the help of AI, an image is edited in a few seconds, a process which usually takes hours for a photographer. Uber, Just Eat, LVMH or Accor are just some of the companies which use Meero to optimize their photography process, among their 40,000-clients list.
PayFit – Launched in 2015, PayFit is helping small and medium-sized enterprises manage payroll, absences, expense reports, and time off for their employees in a timely and efficient manner. Part of KPMG's "Emerging 50" list, PayFit has grown from 100 to 2600 customers in two years, 200 employees and €19.5 million in funding.
The city's most active VCs
Brighteye Ventures – Brighteye Ventures is a leading EdTech venture capital fund in Europe, investing at Seed and Series A stages. They are looking for innovative companies using technology to enhance learning and creativity and so far they have found their match in LitiGate, Aula, Technology will save us, Ornikar, Epic, Lightneer and more.
Serena VC – Serena is a French venture capital firm focused on IT startups, financing from early stage to growth development. Founded in 2008 by entrepreneurs for entrepreneurs with the motto: VCs should work for their companies, not the other way around. With the rise of AI and Big Data, they launched separately Serena Data Ventures, Europe's first fund exclusively for early-stage Big Data and AI startups.
Orange Digital Ventures – Orange Digital Ventures is Orange's early-stage investment arm. Primarily targeting fintech, enterprise cloud and data, and IoT startups, in line with Orange's fields of expertise. In 2018 they launched Orange Digital Ventures Africa, a €50 million fund focused on African startups. Notable investments: Aire, Monzo, Yoko, Follow Analytics, NDG systems, and more.
Partech – With offices in Paris, Dakar, San Francisco and Berlin, Partech is an international venture capital firm, investing in seed, venture and growth stages, from software, digital brands and services to hardware and deep tech, across all major industries. Odaseva, Ambler, Bearer, and Sigfox are part of its portfolio. In 2018 they launched an Africa-focused fund with a total amount of $100 million.
CapHorn Invest – Launched in 2010 and targeting B2B, Digital, IT and SaaS companies, CapHorn Invest runs an independent investment Fund of €180M, relying on the coordinated involvement of their 250 investors. They usually invest in Series A & B in rounds ranging from 2 to 20M€ and Adents, Allure Systems, Antvoice, Vob, Bird Office and Boxtal are part of their portfolio.
Most active business angels

Jean-David Blanc – Jean-David Blanc is a French entrepreneur, mostly known as founder of AlloCiné, France #1 destination for movies, cinema and entertainment. He is also an active business angel, consultant and strategic advisor, having invested in startups such as Appsfire, Square Inc., TheCools, Meetic, and Véoprint. In addition, he mentors and sponsors the startup program at the SUPdeWEB school in Paris.
Marc Simoncini – Marc Simoncini is a serial entrepreneur, business angel and figurehead of French tech. He is the founder of Meetic, Sensee and is currently CEO of Jaïna Capital, a venture firm helping talented entrepreneurs. He holds stakes in Ifeelgoods, Made.com, OLX, Plyce, Winamax, Zilok, and Ouicar.
Pierre Kosciusko-Morizet – A HEC business school graduate, Pierre is mostly known as an Internet entrepreneur, founder and former CEO of French e-commerce pioneer PriceMinister. He is also co-founder of Isai, the French web entrepreneurs' early-stage venture fund and Kernel Investissements, with whom he has invested in dozens of startups including Blablacar.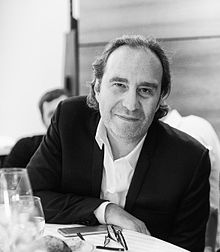 Xavier Niel – Xavier Niel is a serial entrepreneur and businessman, active in the telecommunications and technology space as the founder of the French ISP and mobile operator Iliad. As an investor, he has backed more than 400 startups. He is also co-founder of an investment fund, Kima Ventures, founder of free computer programming school L'ecole 42, and Station F.
Benoit Wirz – Benoit Wirz is an Investment Partner at Brighteye VC, focusing on early stage edtech companies in Europe and the US. Previously he was focused on media & edtech in the US/UK with Knight Foundation, where he served as Director of Venture Investments and energy tech and manufacturing companies with US Global.
Important Accelerators and Incubators
104 Factory – 104 factory is an accelerator for startups working in the field of artistic, cultural and creative industries. Besides the regular services, a space for exceptional experimentation, a "living lab" that will enable them to test in actual conditions their prototypes in interaction with the public as well as cooperating with artists through their residency programs.

Starburst – Starburst is the world's first and only global aerospace startup accelerator/incubator, with offices in Los Angeles, Paris, Munich, Montreal, São Paulo, San Francisco and Singapore. It helps startups scale their business in aerospace, aviation and defense industries by providing a $120,000 investment and the opportunity to work with mentors who have space technology experience.
Atelier BNP Paribas – Fintech Boost is a four-month intensive acceleration program that connects fintech startups which would have access to the best investors, partners, experts and entrepreneurs from BNP Paribas's powerful ecosystem. Up to €100k and free office space are an addition to the program. The best way to get the attention of the BNP Paribas is through this program.
50 Partners – Co-founded by 50 successful tech entrepreneurs, 50 Partners offers a unique support system, where the co-founder get financially and operationally involved with the supported startups through mentoring sessions, along with workspace, networking and services. Usually the program accepts 5 to 7 early-stage tech startups per year in the following areas: mobile, media, SaaS, big data.
The Family – Somewhere between a club and a place of education, The Family is a hybrid organization functioning as a support system for the next European tech giants. Located in Paris, Berlin and London, the Family support 20 startups each batch with funding, product, hiring and more in exchange for 5 percent of their equity. They have a portfolio of 200+ active companies including Captain Train, Algolia, Payfit Totem, Emma, SoBus, Zenaton, etc.
The city's most popular startup/tech events
Apéro Entrepreneurs – The Apéro Entrepreneurs is a monthly and informal meeting of the startup community, taking place on the first Thursday of the month all around France. Meetings are usually comprised of networking, startup pitches, discussions. Access is free and more information is available on their Facebook page.
B2B Rocks – Dedicated to B2B and SaaS startups, B2B Rocks provides excellent speakers and 25-minutes slots from European founders to share their wisdom. The event is limited to 500 founders, so hurry up and get your ticket. Next edition: September, 12th 2019
France Digitale Day – Organised by France Digitale, an association representing the interests of the startup community in France, this event is one of the biggest tech gatherings in Europe, putting entrepreneurs, investors and thinkers at one place to discuss the latest tech developments over a number of round tables, conferences, and business speed-dating. Next edition: September, 18th 2019
Le salon des entrepreneurs – Available in Paris, Lyon, Nantes and Marseille, Le salon des entrepreneurs is an annual 2-day event to help entrepreneurs in starting their business, developing it and expanding it. The 2019 edition included over 60,000 entrepreneurs, 2000 experts, 400 exhibitors, 200 conferences and workshops and 150 famous personalities.
Viva Technology – Known to celebrate today's innovations and tomorrow's possibilities, Viva Technology is an annual event gathering the elite of Europe's startup players. Providing panel discussions, exhibitions, labs and live experiences, the event is an excellent opportunity to hear about new startup initiatives, meet extraordinary people and learn something new. Next edition: May 16th-18th, 2019
By the way: In order to stay up to date regarding startup hubs, co-working spaces and tech events, please make sure to also subscribe to our weekly newsletter.
Source : EU-Startups